Cloud-based accounting software for small businesses: A post-implementation review of QuickBooks Online in UAE.
Well-running accounting software is an asset of any organisation because it is the primary base for measurement, control, reporting and quick decision-making. However, entrepreneurs face a challenge in choosing and implementing a best-fit accounting solution. Here we analyse the critical aspects a small business accounting solution should possess and the advantages and limitations of QuickBooks Online, which we generally recommend to small clients and start-ups in Dubai.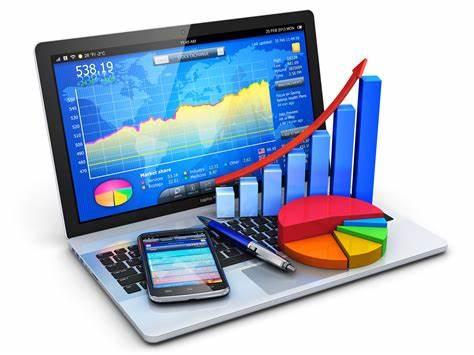 With information technology, many innovative software products emerged. Until a decade ago, the trend was on-premise and stand-alone software solutions that helped businesses to establish and operate systematically. Thanks to the widespread adoption of cloud infrastructure and high-speed connectivity, subscription models have achieved popularity. We analyse the pros and cons of an ideal cloud-based accounting solution for a small business. 
Here are the advantages and disadvantages we have observed from implementing QuickBooks Online by many of our clients. Of course, there are many other similar good software. We have chosen QuickBooks based on our internal product review, without any reservations about other software. 
Pros
Access from anywhere
The number one advantage of cloud technology is the facility to access information from anywhere. This enables the team to get connected and work together from anywhere. For example, during the pandemic, companies already on the cloud gained a substantial advantage. 
The software is offered as s service through the internet with a monthly subscription. With this model, there is no upfront investment to acquire the software. It does not require any additional resources, such as servers or connectivity. The solution is ready to work with a computer and an internet connection. There is no need for upfront payments that lock in and subsequent struggle to fix it in terms of employee time etc. Anyone does not want to continue using after trying; all that is lost is one month's subscription, which is a few bucks. In addition, it offers a trial period to get a hands-on experience before any payment. 
Broad adoption and application extensions
Small and medium companies have widely adopted software across the world. All these years, the product's platform eliminated possible bugs and early teething problems.  One may not be able to customise it, but it does what it does and fits almost every situation a small organisation may come across. In addition, the availability of many applications supported by QuickBooks synchronises with accounting books giving industry-specific solutions. E-commerce and inventory solutions are super easy and are available within the login.
If you are an entrepreneur, assisted by an accountant or a consultant who does the accounting or migration, it is easy to switch support because of the wider adoption. With an understanding of accounting, it is easy to learn from the tutorials provided on the website. 
https://quickbooks.intuit.com/ae/
. In addition, hiring an accountant with experience in Quickbooks is easy, and we will save on training.
The subscription is cost-effective and is available in different plans such as Simple Start, Essentials or Self-employed. Companies can select an option best fit their need and pay accordingly.
Quick Books Online can automate entries to an extent by importing bank statements etc. The email feature lets send automated emails upon raising invoicing, and follow-ups are easy with timely reminders and SOA sharing. Small organizations can attach a copy of the supporting documents along with the entries, giving additional convenience to documentation. It also has an application that lets users view the dashboard easily or even work on the go. For example, we may need to raise an invoice instantly.
Cons
Limitations in customisation
The software is made a robust platform with limited scope for customisation. In addition, companies may need to manage some workflows and approvals offline. The branding on invoices and stationery is also limited to a couple of styles and logo addition.
The solution is ideal for small and medium-scale business accounting. However, the solution has limited scalability in terms of features. Companies may need to migrate to other programs to implement access control and centralised information across business functions after achieving a volume. Therefore, we do not recommend the solution when the need is more than ten users.
If there is more than one company in the group, it requires two licenses, which does not pass automated entries for intercompany balances. This may cause inconvenience where there are plenty of inter-company transactions. 
Incomplete features in UAE
Automation of transactional data downloads, available in the feature list, has not been functioning. 
Since the program works on a browser, keyboard shorts are not as effective, which affects the working speed.
Needs internet connection
The software requires an uninterrupted internet connection to access books. It will be challenging while operating from remote locations where the internet is unstable. Cloud-based accounting solutions are easy to implement and can be implemented without paying licensing costs and maintenance cost upfront. It is the best fit solution when people need to work together from different locations. Small and medium businesses wishing to outsource the accounting function to an accounting company will also find it practical.
Disclaimer:- The views expressed are purely personal based on our experience working with many clients in accounting. Our views are personal without liability to any third parties, and readers are advised to take caution before acting based on the information above.